- Indonesia, coral reef restoration -​​​​ Last June new Covid restrictions came into effect in Indonesia which delayed our projects about 2 months. Fortunately, part of the rules were lifted 4 weeks ago and we are going full force now with the conservation work in the Balinese villages of Pemuteran, Bukti and Amed (*).Depending the region it involves: coral farming, coral transplantation, coral reef protection & demarcation with buoys, monitoring of the reefs and construction of artificial reefs. For every area a second phase of the project is planned in November when Rolf plans to visit and will focus on a training on coral transplantation on natural and artificial substrate. Other reason for the visit is to initiate 2 new projects in other regions of the archipelago.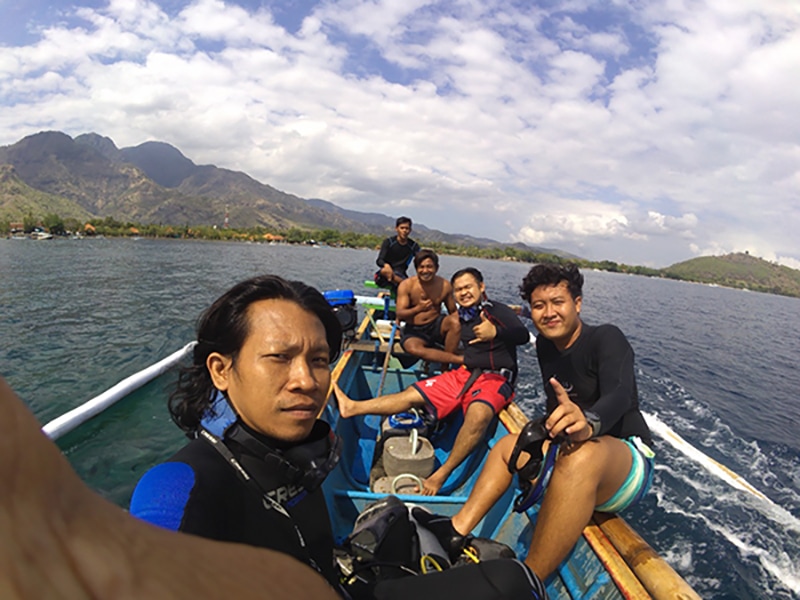 - Indonesia's plastic pollution - The marine plastic in South East Asia is a huge problem and we cannot stand idle of course. We teamed up with MudfishNoPlastic, a local NGO that has been around for many years educating mostly children about single use plastics and the damage plastic causes for the (marine) environment and for themselves.In a few weeks we will start a 'pilot', an awareness and clean up project in a village near Bukti. But the ultimate goal is to start 3 different awareness campaigns with MudfishNoPlastic in the same regions as our reef conservation projects take place. We want to spur community action, affect consumer choices and simultaneously get more people informed and involved about our reef conservation projects.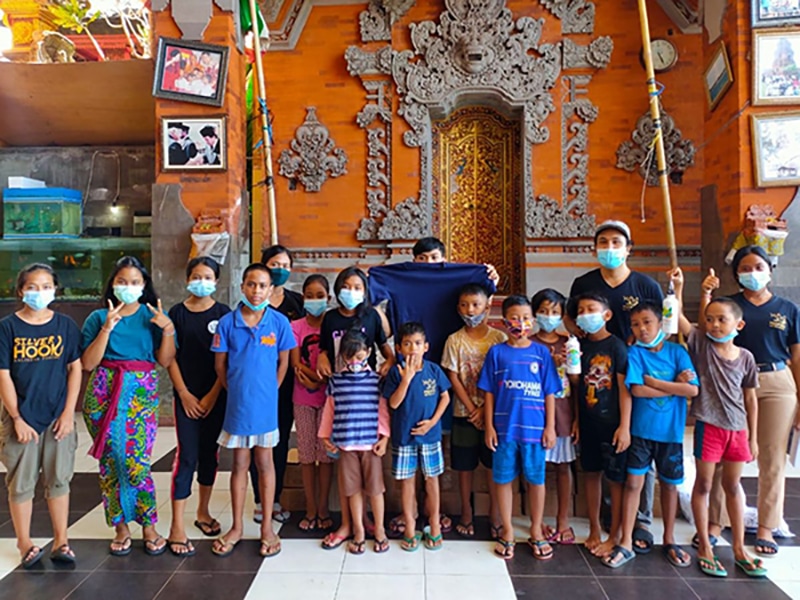 - Zanzibar - After having a very fruitful collaboration for 8 years, the cooperation between CRC and Marinecultures (MC) will officially end this December. MC is able to continue the project with other funding and will continue the coral farming and restoration the same way and with the same team as in the current situation. We are very happy the Zanzibar project can continue without our funding so we can focus on initiating more conservation projects in East Africa and Indonesia. We look back at a very pleasant and effective collaboration and will of course keep in touch with MC as we want to know how our corals are doing! Over the years an estimated 50.000 coral recruits were farmed and later transplanted on existing substrate and artificial reefs MC deployed with CRC's support. Our team has evolved in professional coral restoration divers that also train other NGOs as we speak to set up similar projects in the area. The restoration method we developed together is exemplary for other projects we are engaging.Thank you Christian, Abdi, Hijabu, Ali Mahmudi, Ali Panda and Hassan for a tremendous job and many great years!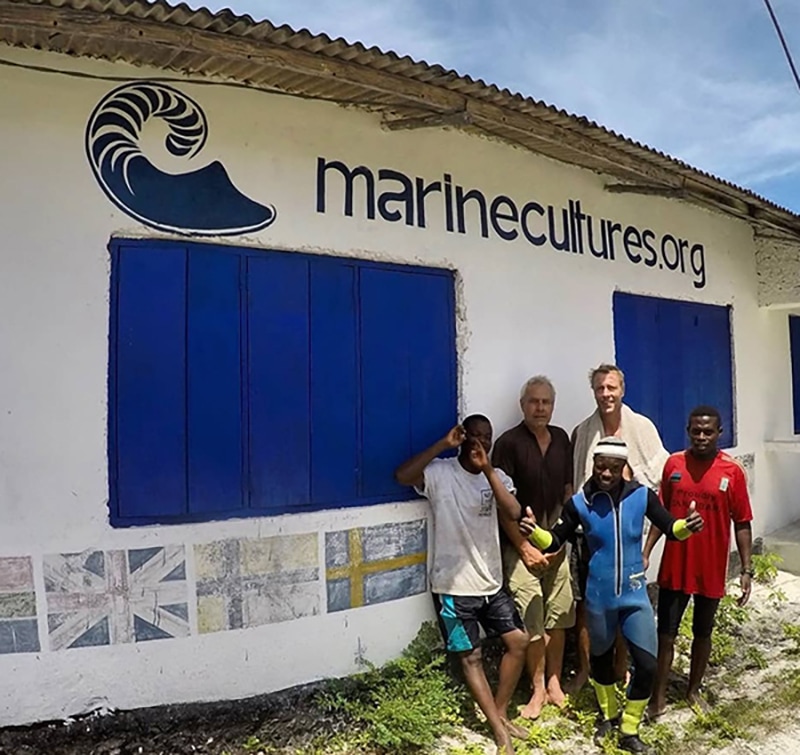 - Shark & Ray conservation Kenya - In December 2020 we started the Shark & Ray Conservation project with Cordio (Coastal Oceans Research and Development East Africa) in mid-south Kenya. We want to lift the mystique about the shark, make the community (including the fishers) aware that sharks and rays are critical for the ecosystem, discuss a change of fishing gear (e.g. different mesh sizes so these species don't get entangled), etc. This month Rolf will join Cordio to meet various Beach Management Units (cooperatives of the fishers) and further discuss next steps for the project.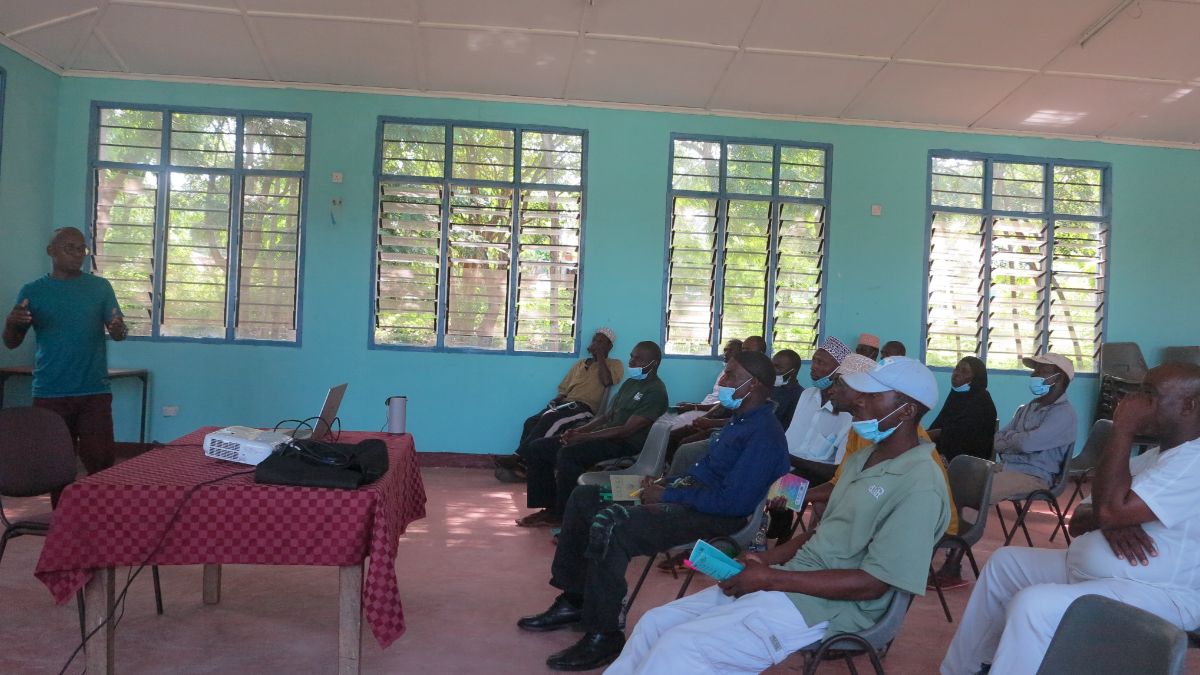 - Funding by Storm - in 2020 Coral Reef Care was chosen as the charity for Study Association Storm Utrecht (Global Sustainability Science, Sustainable Development and Water Science & Management). Thru various activities and events a total of € 4.670 was collected. The extra attention also gave us additional funding directly via our website and it created of course more awareness for the cause.We like to thank the charity team of Storm again for their valuable work!