- Indonesia: 3 new projects in Bali -
In the last 4 months we initiated 3 reef conservation projects in Bali in collaboration with the local (fishing) communities. There is a big cherry on the pie: these projects have led to the decision that 6 reefs are now declared 100% No Take Zones! In the past basically all types of fishing were allowed on these reefs, so you can imagine the impact of this new approach. Establishing more marine protected areas is our ultimate goal. They increase dive tourism and have a 'spill over effect' in the area that will ultimately provide more fish for the local community.
- Indonesia: Bukti (Bali) -
The last few years the (fishing) community of Bukti became worried about the condition of their coral reefs. Thru human impact the reefs deteriorated and after the discovery of a big ghost net earlier this year, contact was established among the local NGO Pokmaswas Satya Bahari and Coral Reef Care.
Making conservation plans with the fishermen was very pleasant and effective. Three large reefs have been made 100% No Take Zones and will be patrolled by the fishermen and demarcated with buoys. By transplanting corals on the damaged reefs we will speed up the restoration process. An important part of this conservation project is the patrolling of the reefs to check on ghost nets, debris, invasive species, etc. To do the patrolling and restoration tasks, four Bukti fishermen have been given dive courses by Coral Reef Care.
The first reef was marked with buoys beginning of June. Coming month the two other reefs will be marked after which we will start to transplant coral on all three reefs. We received a lot of attention on the radio, local news media and social media so we expect a good spin off, also to other areas.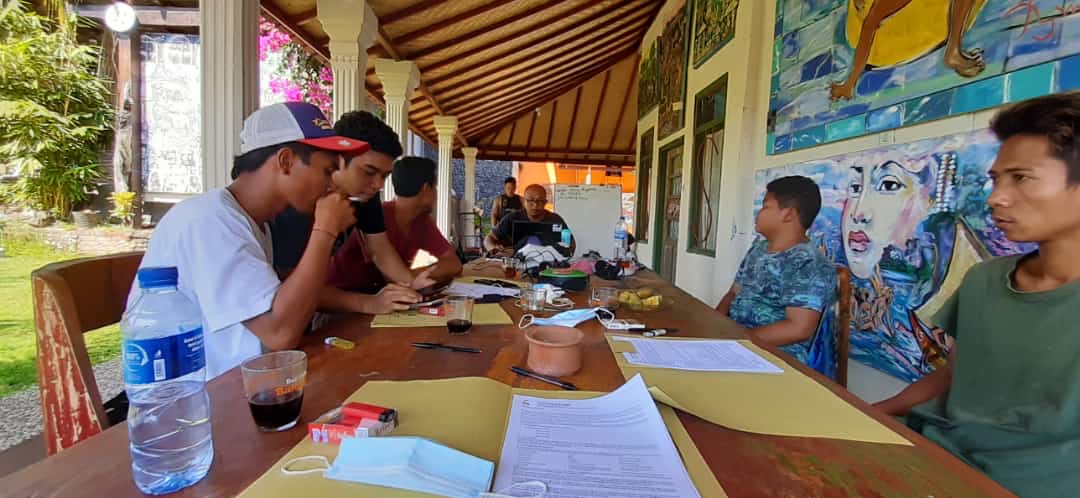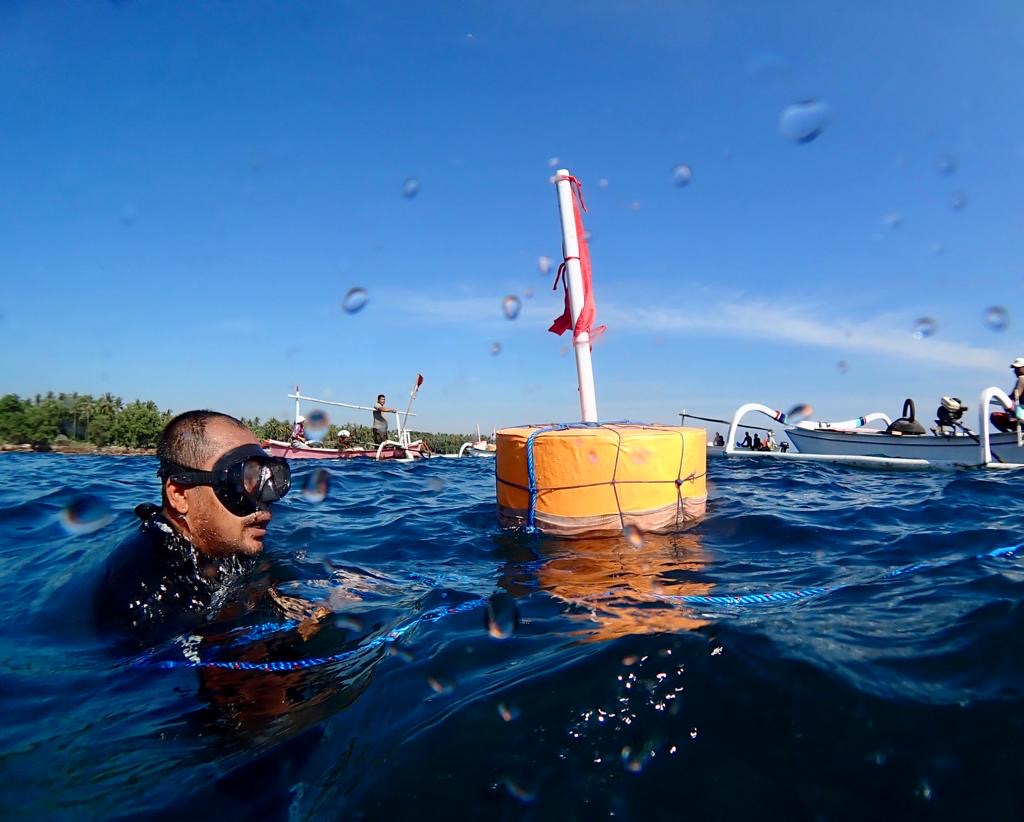 - Indonesia: Amed area (Bali) -
Around Amed (north-east Bali) we found areas with damaged reefs consisting mostly of dead coral rubble. The unstable rubble prevents coral larvae to settle and is slowly taken over by algae. By deploying artificial structures on which coral is transplanted, these once thriving reefs can be restored. In collaboration with Perkumpulan Pemandu Penyelam Amed (or P3A), we started our first reef restoration project in Jemeluk. P3A is a local NGO and consists of mostly Balinese divers that are committed to marine conservation.
Meanwhile, in Europe, Vincent Diringer from University of Leiden worked on his MsC research report on the best parameters for success for artificial reefs. Coral Reef Care and Naturalis were his supervisors. His paper provided interesting findings we applied to the design of our artificial reefs. In the Amed area we are planning to subsequently deploy different 'coral villages' of 10x10mtr big. Every village has a predetermined layout including the locations, types, sizes and quantities of the locally-made structures (see drawing by Jan Habraken).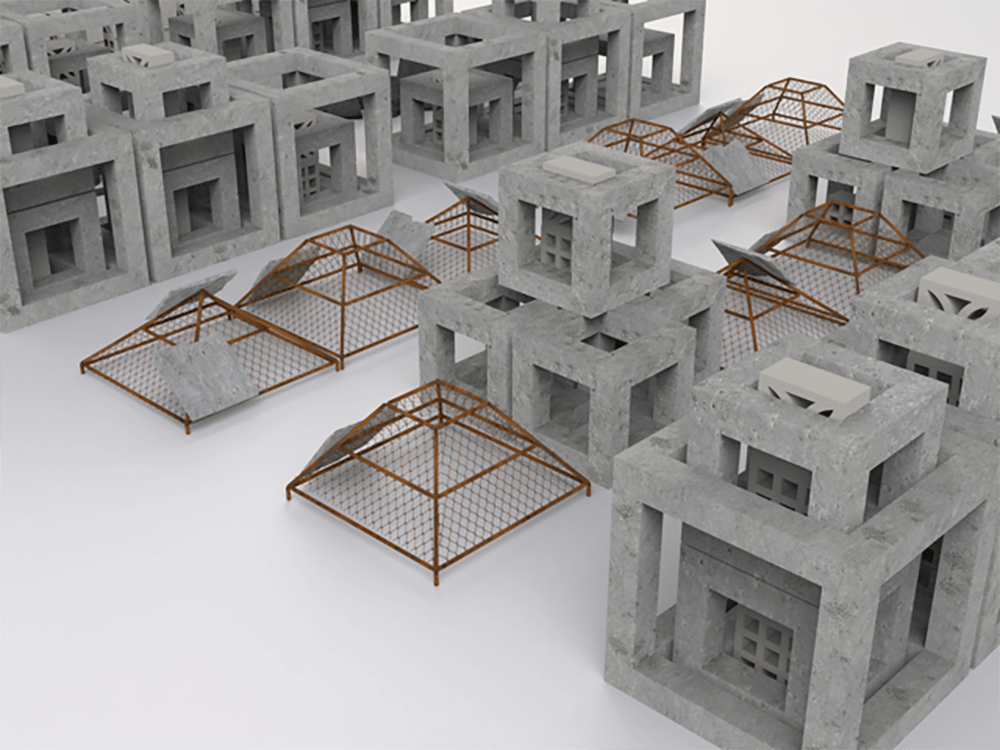 To attract a wide variety of flora and fauna, a coral village has a lot of variation in openings, structures and dimensions. The openings or refuge areas are kept small to attract small fauna in the beginning and to prevent big predators to settle too early. Among the villages there is a variation in the compilation of structures to further research optimal conditions. Fortunately, the Amed area is a protected marine area, so chances of success are optimal.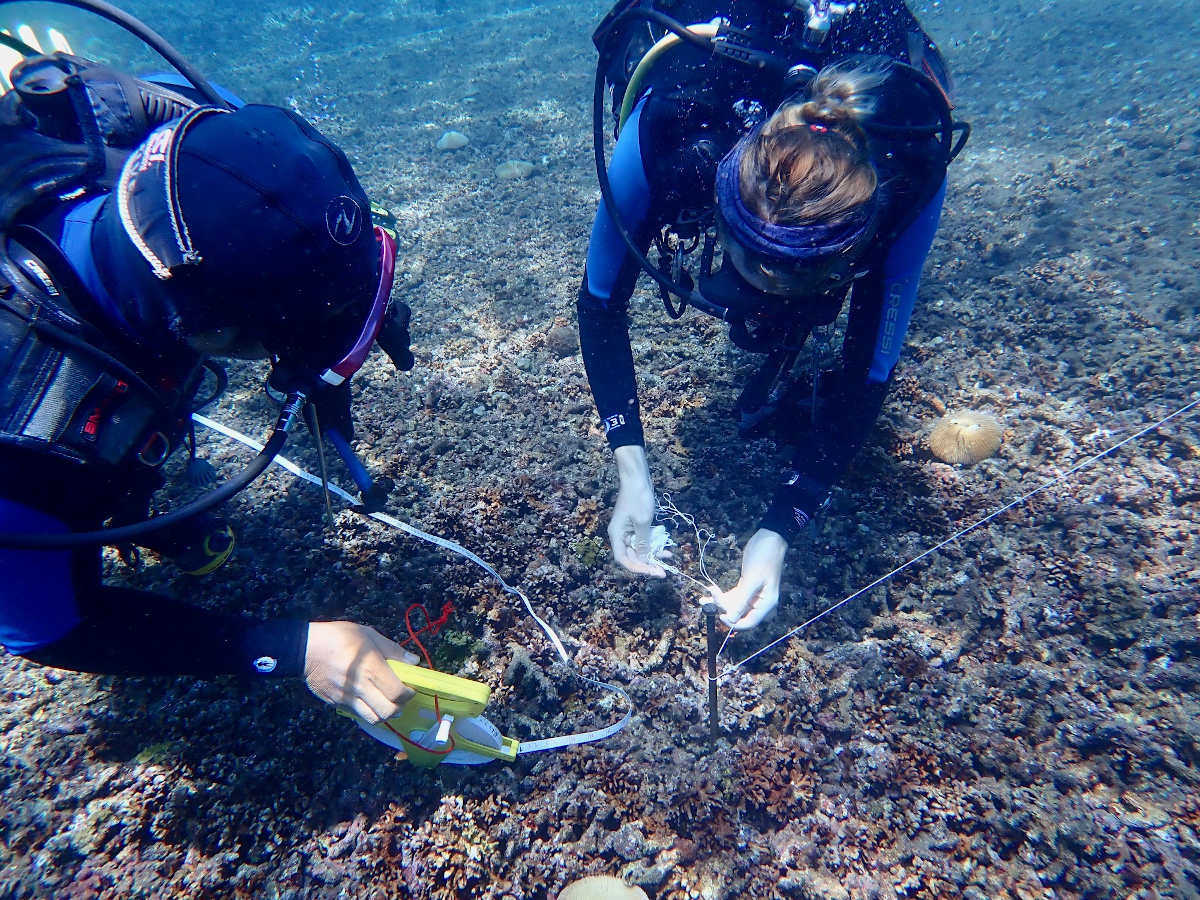 - Indonesia: Pemuteran (Bali) -
In north-west Bali lies the village of Pemuteran in a beautiful bay enriched by coral reefs. The reefs are struggling with the high fishing pressure during the Covid pandemic, fish farms that are active in the area, destructive cyanide fishing for the aquarium trade, etc. However, the potential of the reefs is high and the topography of some of the reefs is ideal to support a diverse reef ecosystem.
Looking for partners in the area, we met members of the NGO Friends of Pemuteran (FOP). With great enthusiasm the team agreed to start a conservation project with us. We selected the most critical reefs in the bay and came up with 3 reefs. The reef 'Close Encounters' is a flat area with loose coral rubble; Deep Reef has the same rubble but lies partly on a slope; Napoleon Reef has a lot of hard and hilly substrate.
All reefs ask for a different approach and this project will consist of a broad variety of activities e.g. coral farming, artificial reefs, coral outplanting on natural and artificial substrate, stabilizing coral rubble on slopes, etc. A long term project that provides jobs for the community. But the most exciting part of this project is again the support from the (fishing) community for the restoration effort - it was decided the restoration areas are now No Take Zones i.e. all fishing is prohibited in these areas. Just like in Bukti, this is a big step in our conservation work and enables us to restore the reef ecosystem much more effective.
- Marine (plastic) garbage in Indonesia -
As we mentioned in our last newsletter, we find the garbage problem in Indonesia a serious threat to the marine life. Campaigns are prepared to inform the villagers about our conservation projects and simultaneously we will raise awareness about the marine pollution, talk about the threat garbage poses to the reef ecosystem and our personal health. We are having talks with Balinese NGOs that are specialized in this matter and who can team up to cover this part in a professional way.
- Kenya: Coral restoration (Vipingo)-
At the moment the team of Kuruwitu Conservation & Welfare Ass. is building artificial reefs in the marine protected area of Vipingo. Using local means we decided to make different structures of self-made bricks and plant our farmed corals on them. In the openings of the bricks rocks will be mounted in order to create small refuge areas and prevent larger predators to settle. As soon as the bricks have been in the water for 2-3 months, the pH of the concrete neutralizes and coral can be outplanted. In Vipingo we outplant our farmed corals on artificial reefs and on hard natural substrate.