- Covid-19 and our operations -
Although COVID-19 caused relatively low amounts of infections in East Africa so far , life has changed a lot in the coastal areas of Kenya and Tanzania. Since tourism dropped to practically zero, many jobs were lost instantly after the beginning of the pandemic. Many conservation efforts in the area depend on tourism (park fees, alternative income for fishing and hunting, etc) and will suffer sooner or later. The market in fisheries has become unstable since the restaurant business is one of the main buyers and depends highly on tourism.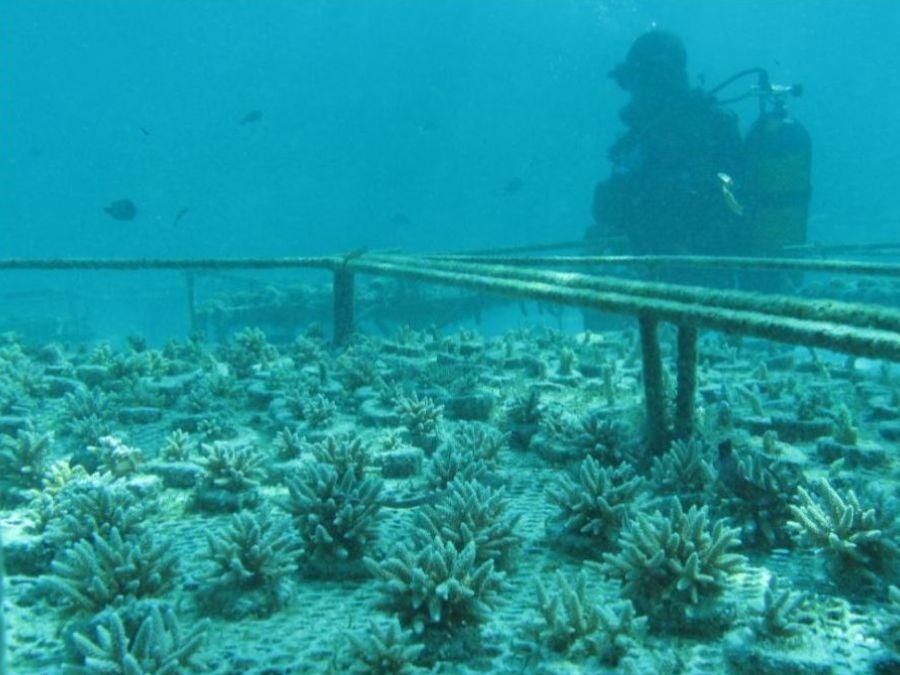 Long term effects of COVID-19 for the people and conservation are impossible to predict at this moment. Fortunately, Coral Reef Care is not dependant on tourism but on international donations. We are lucky we have a good buffer and we hardly saw a decline in donations. Therefore our conservation efforts could go on non stop and so did the payments of salaries to our staff and coral divers. We even have a spectacular result in Corona times, see next topic!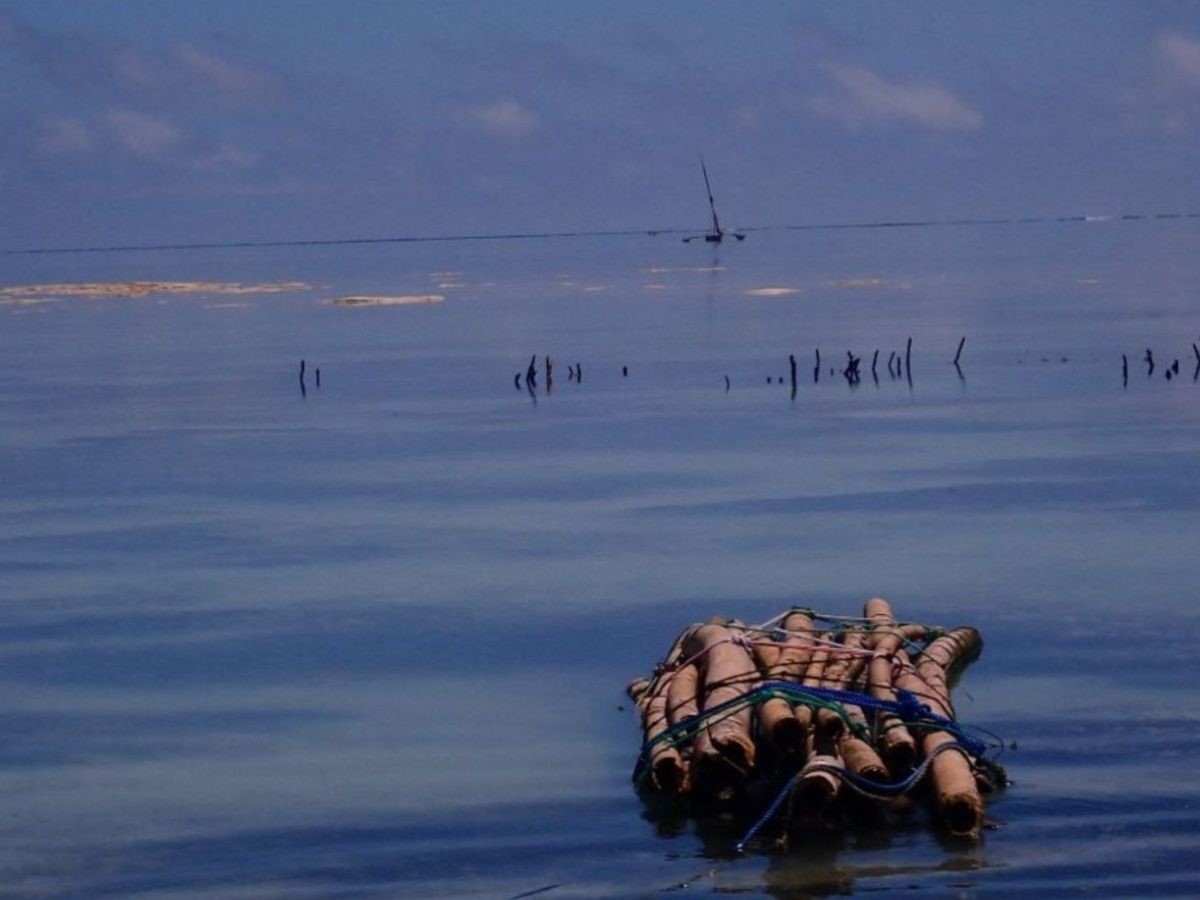 - Marine Protected Areas -
Through our participation in awareness and capacity building programs, fishermen committees on Zanzibar decided to make 2 new No Take Zones. They agreed that in these areas it is not allowed to do net fishing, which causes too much pressure on the fish stocks and damage to the reefs. The areas will be marked with buoys supported by us and maybe a coral reforestation program. Accompanying laws will be made in a 2nd phase to make the No Take Zone official.
Making more Marine Protected Areas (MPAs) is high on our priority list and one of the best ways to conserve marine areas. MPAs have a 'spill over effect', the area bordering with an MPA benefits from the healthy and safe breeding area in which juveniles find refuge and swim out when they mature. It is fantastic to see that the community decides for an MPA instead of a top down approach. All our projects are community-based thus achieving more acceptance and broader support from the stakeholders.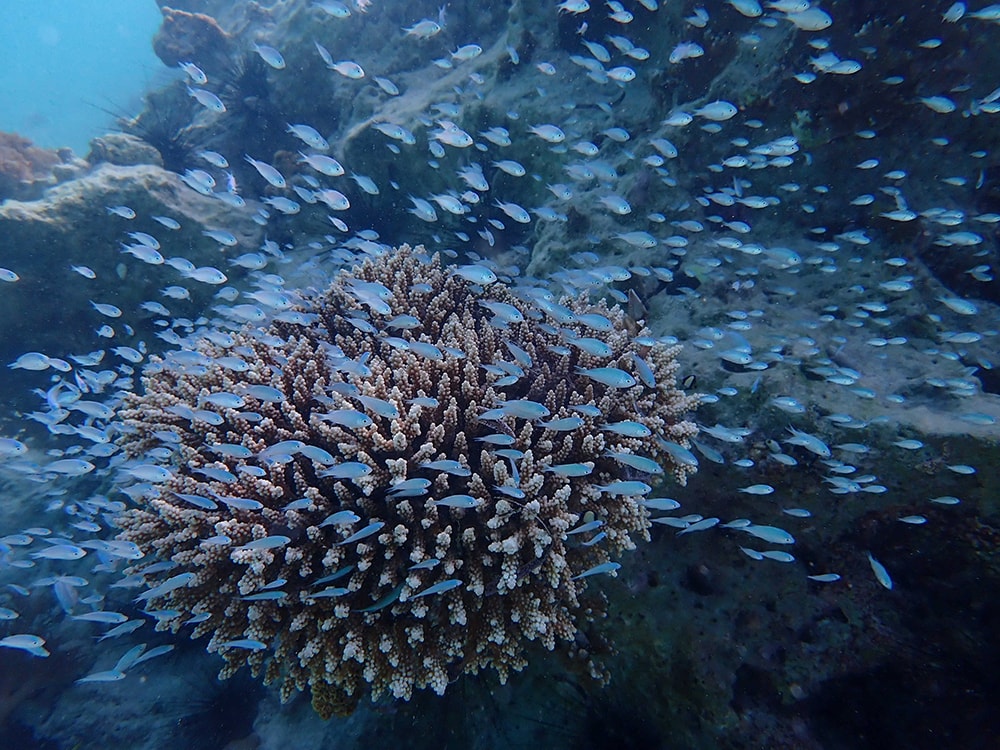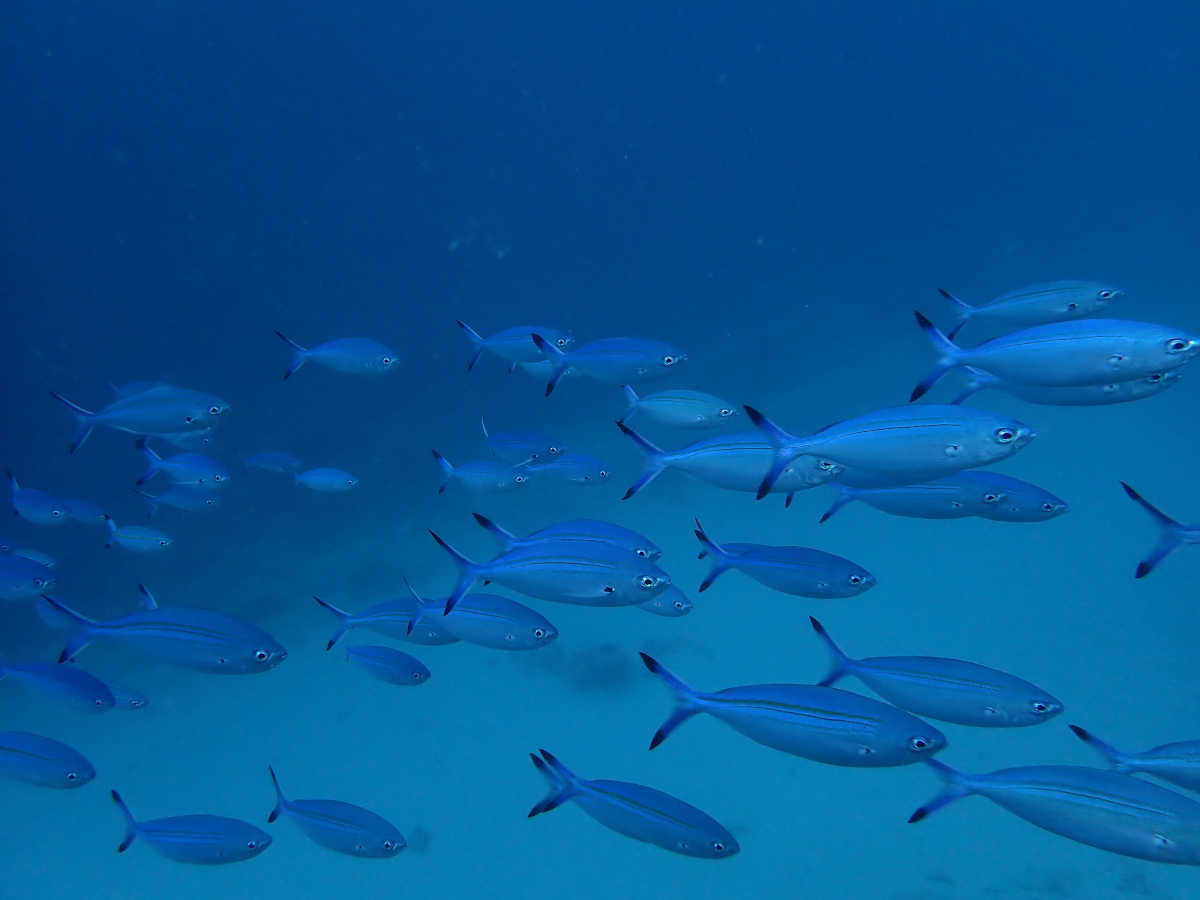 - Education & Awareness -
As promised in last year's fundraiser in Amsterdam, Coral Reef Care will also start initiatives in South East Asia in the so called 'Coral Triangle'. Firstly, we want to work in the region because it has the highest biodiversity of corals in the world. Secondly, projects that evolve in different areas will have a lot of knowledge to share. For that same reason we are already sharing our coral reforestation procedure with South American, African and Asian NGOs. In anticipation of new collaborations in Indonesia, the work of 12-year old Annadea Delanand was brought to our attention. She made beautiful drawings for a comic book on coral reefs. It is the story of a coral polyp named 'Polip' who meets plastic, oil spills, fish, algae, etc. and tells the reader why coral is so important and how to protect it. We are stunned about the talent of Annadea and the children that wrote the story and since it is written and drawn by children we think it is fantastic material for schools. We hope we can edit, publish and distribute the comic book in East Africa and Indonesia. If you like to help out funding the book, please donate with reference 'Coral comic book 2021' via: https://www.coralreefcare.com/donate/
- Sharks -
We started a collaboration with Cordio (Coastal Oceans Research and Development – Indian Ocean) on a shark protection program in East Africa. Sharks are caught as bycatch, for food and for their fins for shark fin soup, mostly consumed in the Chinese speaking market. Sharks are extremely overfished and some shark populations decreased with 90% in the last 40 years. A devastating effect on the environment but also on the tourism business. A recent study by Oceana showed that Florida tourism revenues from shark diving are 200 times higher than the US shark meat industry. Divers love sharks!
Coral Reef Care already worked on shark conservation in 2003-2006, culminating in 100.000 signatures to stop shark finning presented to the EU. Although landing of shark fins detached from the body is now prohibited in Europe, European fisheries still trade a lot of shark fins. Spain is even one of the biggest traders worldwide, not something to be proud of.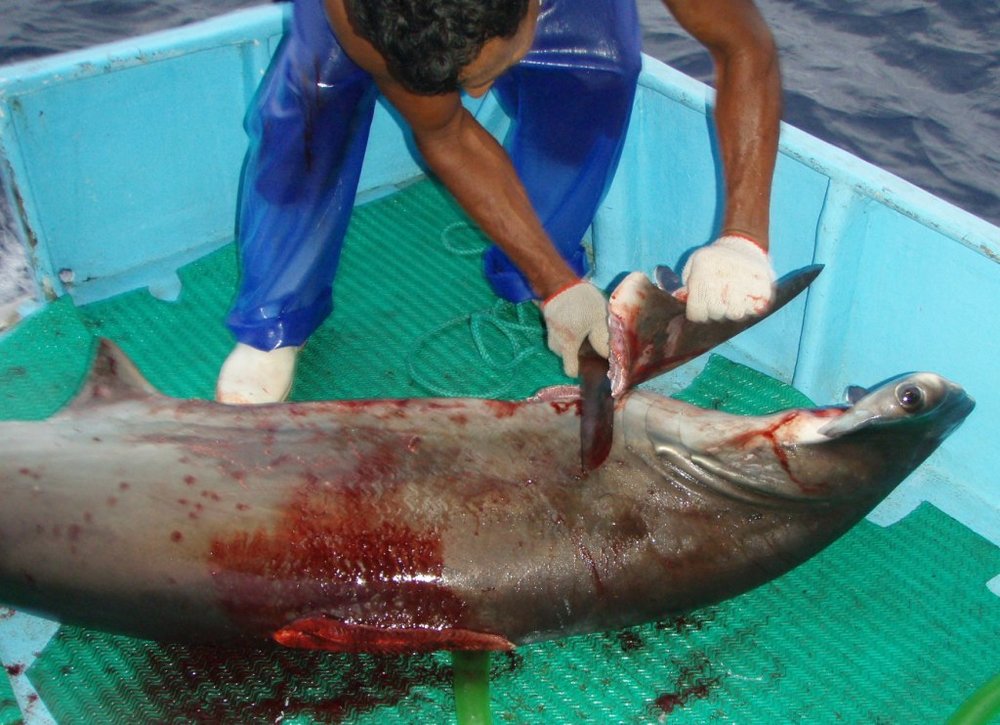 Back to East Africa - we have seen a dramatic decline in sharks on the East African coast. Sightings of sharks by divers are extremely rare. By taking sharks out of the coral reef ecosystem, the larger predatory fish increase in abundance and feed on the herbivores. With less herbivores, algae grow undisturbed and corals get overgrown and die.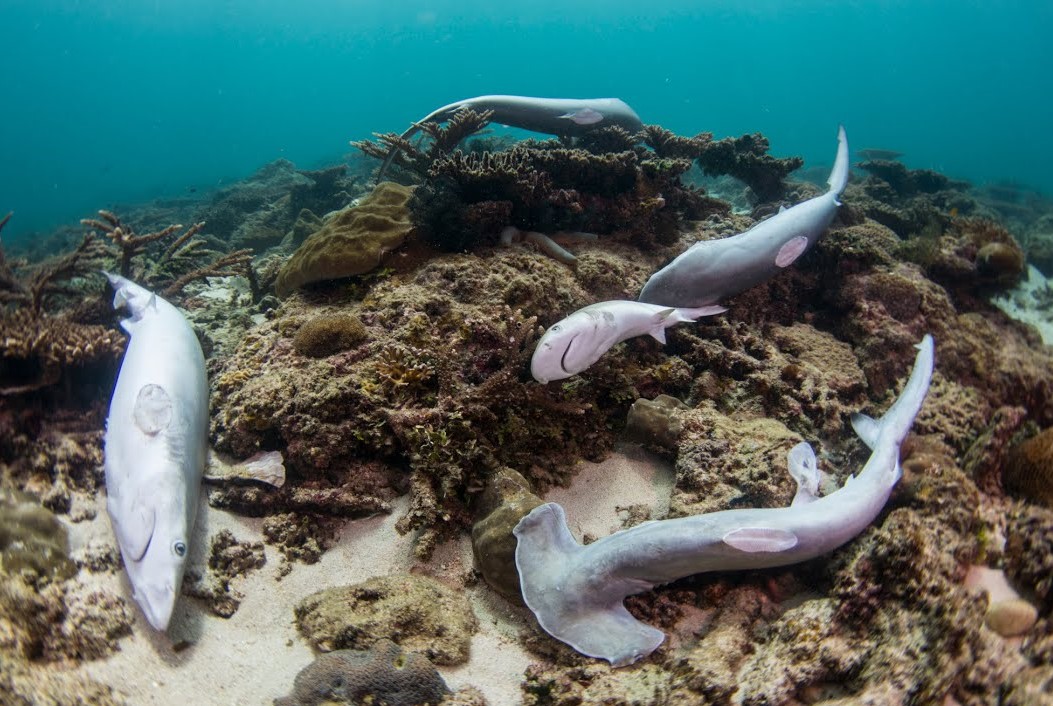 Time to start awareness campaigns, lobbies and education programs. As one of the oldest inhabitants on our planet (shark species date back 400 million years ago), sharks definitely need more respect. We hope to have more news soon on this new project.
Credits: on Zanzibar our partner is marinecultures.org. In Kenya our partner is Oceans Alive Kenya.
PS don't forget to watch the documentary film Bahari Salama on our work on Zanzibar: https://player.vimeo.com/video/328173163