-Indonesia- The structures for the first 100m2 artificial reef in Jemeluk (Amed area) have been deployed and next month we can start transplanting corals on them. Jemeluk is our first showcase in East Bali and we are very pleased it convinced the community of nearby Lipah to initiate restoration projects. Lipah has always been our target area, a lot of its reefs were heavily damaged by dynamite and cyanide fishing.We asked Gina Ketut Indriyawan to coordinate our projects in North and East Bali, and he gladly accepted. Ketut will also establish new partnerships for future projects in the region. He is a dive instructor and has gained a lot of experience in reef conservation with our partner P3A. Welcome Ketut!! Our partner Friends of Pemuteran (West Bali) has been very busy too - the first 10 coral tables are in use, structures for the first 100m2 artificial reef have been produced and deployed, protected areas have been marked, etc. The next 100m2 artificial reef are planned for next month.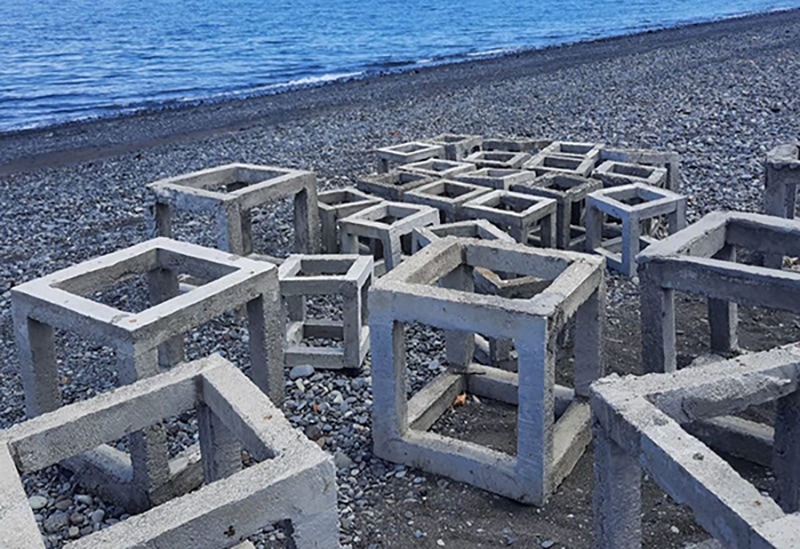 In November/December Rolf was in Kenya to meet up with our local project partners. Herewith the summary: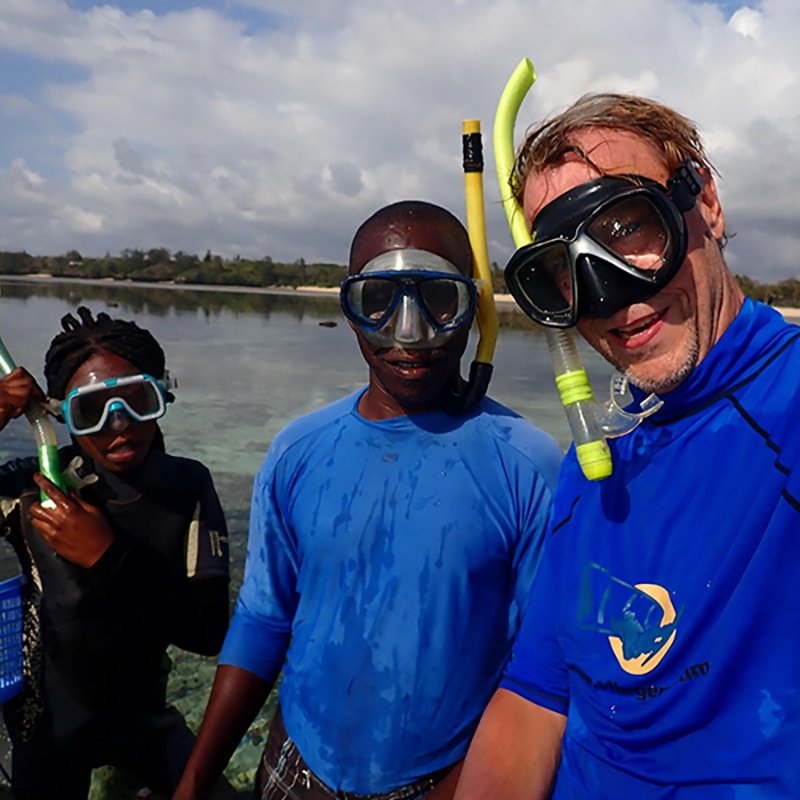 - Reef restoration training Kinuni - The team of Oceans Alive Kenya has been trained in out-planting juvenile corals from the farm on natural substrate and on newly designed artificial structures. A work procedure and planning for the farming and out-planting process was determined, techniques were fine-tuned and new out-plant areas discovered. We also welcome two new team members Mwalema and Said, who were local fishermen and now enthusiastic coral farmers!At the moment the farm has almost 20 tables that can hold ca 5000 juvenile corals. Weekly about 100 juvenile corals are out-planted on deteriorated reefs.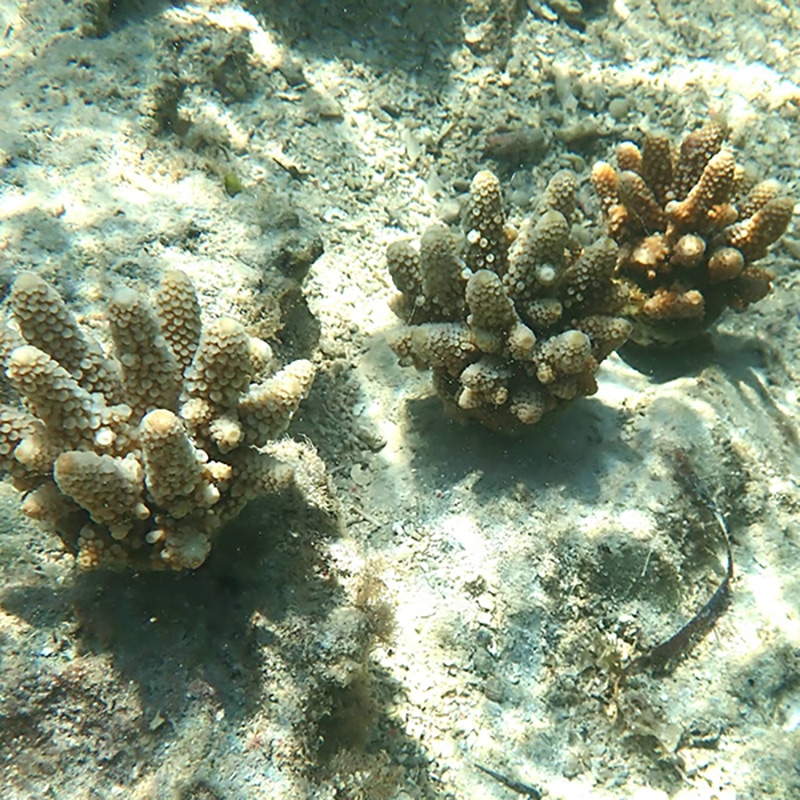 - Shark & ray conservation Kenya - With the Cordio team various meetings with Beach Management Units (BMUs) were held. The first-hand information on shark and ray fishing we got from these fishermen cooperatives gave important insights. Bycatch, aquarium trade, shark finning and simply the demand for food seem to be the main culprits in the decline of these vulnerable species in Kenya. So it is not a simple task to protect them, but there are options.Often the fishermen lack the resources to buy new fishing nets and keep using their old monofilament nets. These nets are renowned for bycatch of juveniles, turtles, rays, sharks, etc. and have recently been prohibited. We are assessing the impact and cost of an exchange program for these nets. Taking out the monofilament and other 'small mesh size' fishing nets is an important step, not only for sharks and rays but for juvenile fish in general. In 2022 we will continue the program; soon we will show you the beautiful new awareness materials that are part of it.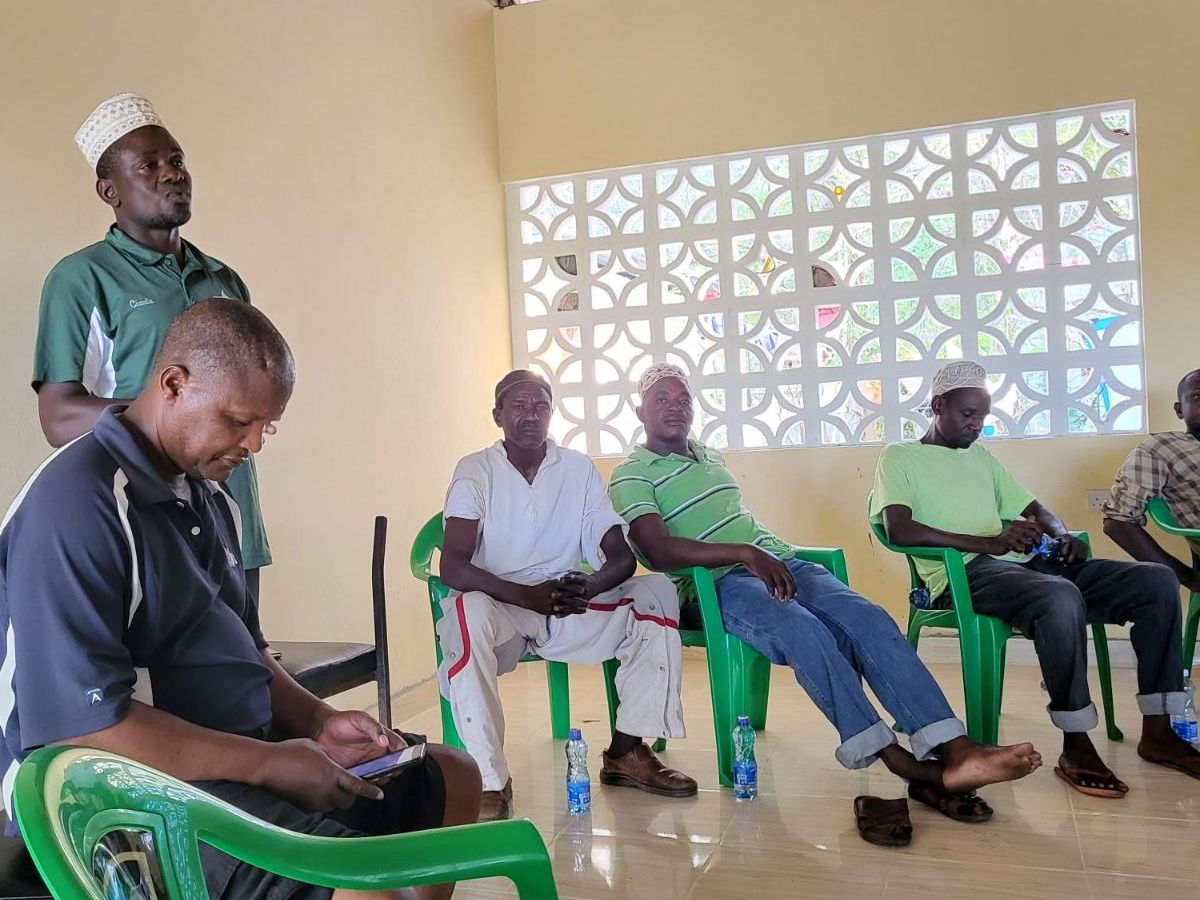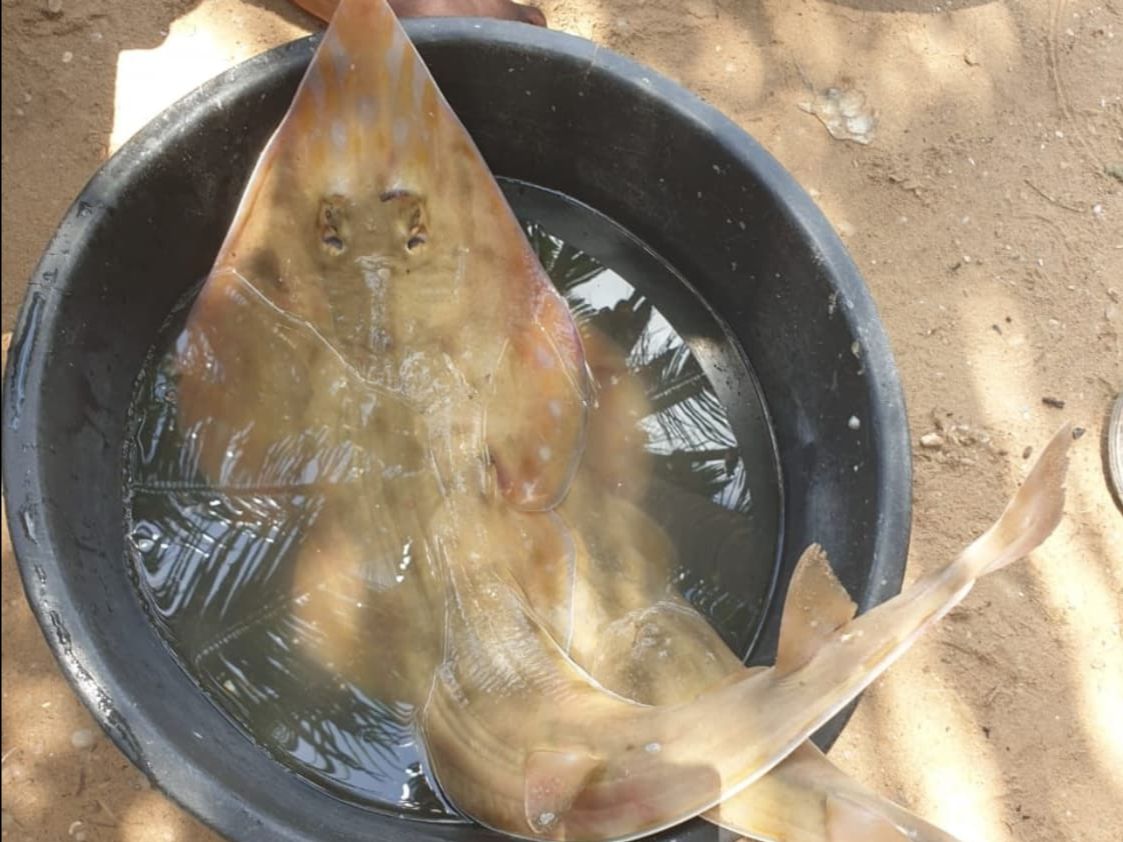 - Fish gear exchange Mida Creek- In Mida Creek in Watamu the CBO Bahari Hai is working on a fish gear exchange program to decrease the catch of juvenile fish and turtles. Mida Creek houses a vast mangrove forest, which is an important land and marine ecosystem and a strong contributor to a healthy coral reef. Many reef fish find refuge in these ecosystems when they are young, including sharks and rays. It was therefore a logical step to join the experienced team of Bahari Hai to conserve the creek.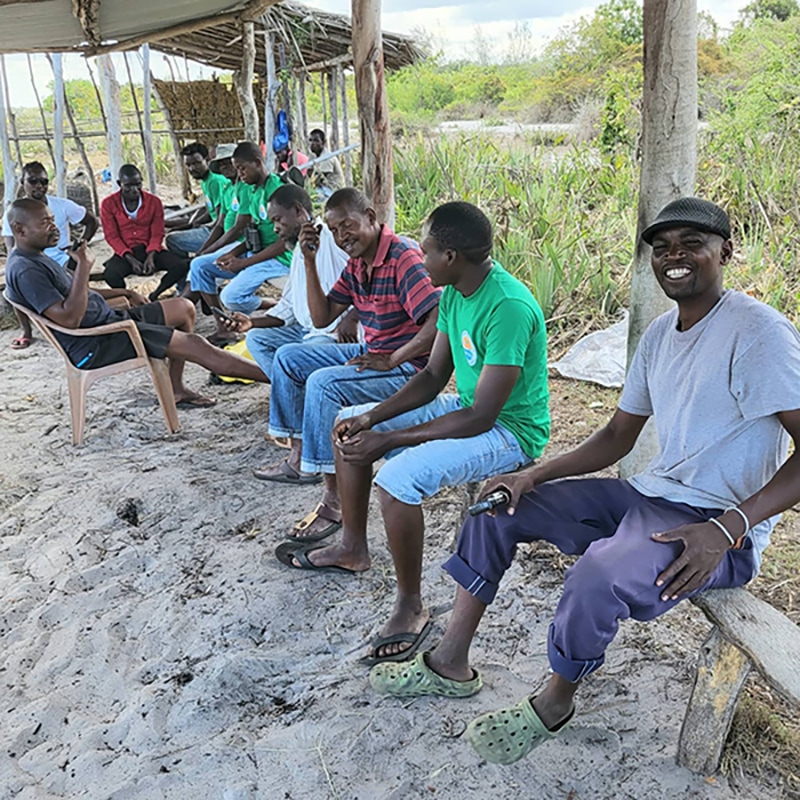 - New coral conservation projects in Kenya - First steps are made to start 1 or 2 new reef conservation projects in Kenya. Various areas in Watamu National Park and a shallow reef of 9 hectares just north of Watamu (Keani) are options that are being assessed by 2 potential project partners. We had several meetings and presentations, and of course scoped the areas together. We concluded that a community-lead coral farm in combination with protection of the concerned areas are crucial for the recovery of these reefs. Moreover, it will create much-needed conservation jobs and can boost tourism. To be continued!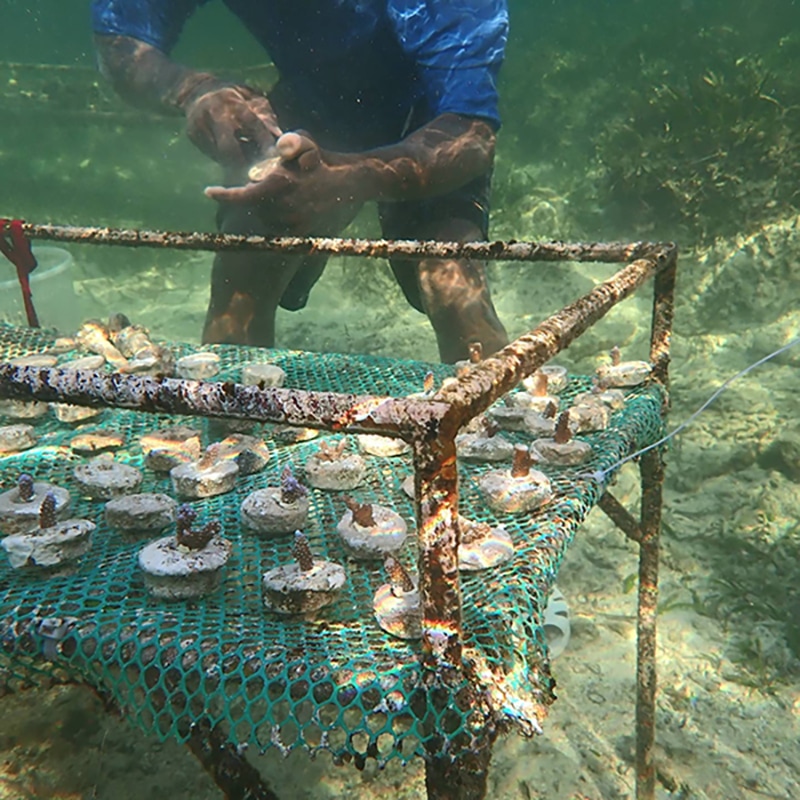 - Last but not least, we need your vote! - The EU is in the top 5 of shark fin traders in the world. Something the EU members must be extremely embarrassed about. StopfinningEU has started a citizen's initiative in 2019 to get 1.000.000 votes in order to get this subject on the table of the EU Commission.Please sign and share to ban the trade : https://www.stop-finning-eu.org/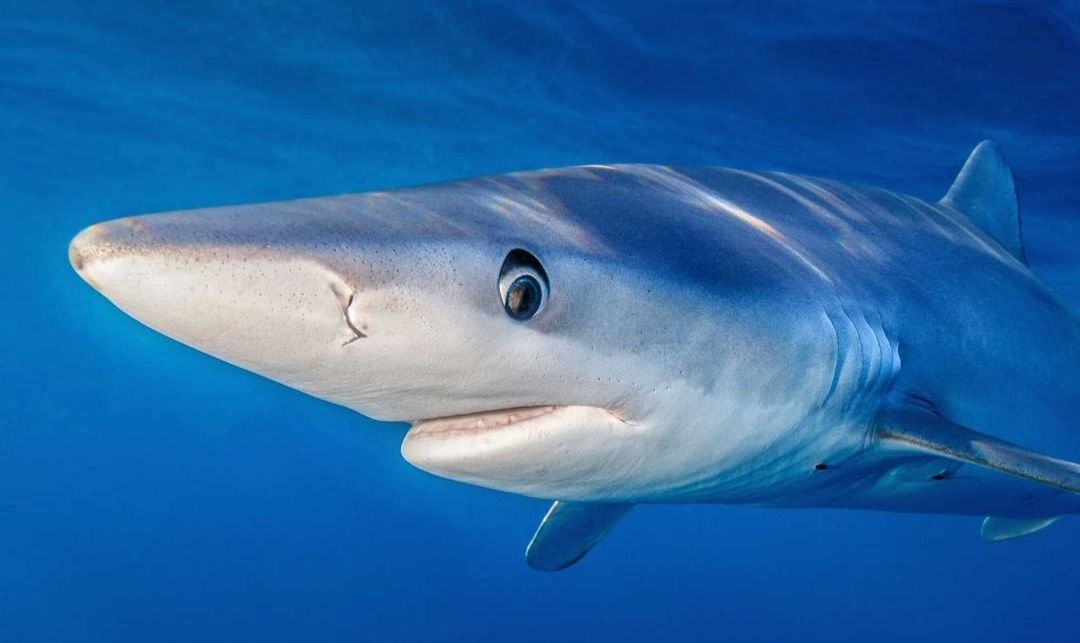 WE WISH EVERYONE A HAPPY AND HEALTHY NEW YEAR !!!!!!!